Digital signage solutions can help retailers to solve many customer related challenges in their own area of operation if the approach and the application of the supplier is customized for their specific needs. Handling digitalization, innovation and building an outstanding in-store digital experience are the cornerstones of the modern retail brands worldwide.
The leader of supermarket and grocery retail in Italy, with strong strategic investment focus. Their multi-channel approach is unique in the market paired with innovative digital solutions.
Established in 1962
Associates 2348 retailers
Supermarkets all over Italy
Wide range of products from food, drinks and consumer goods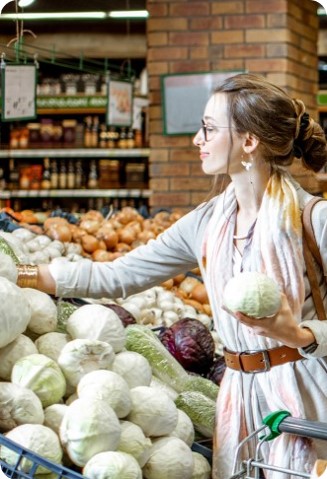 The Goals
The grocery store chain wanted to focus on digital savvy solutions, since it is already in their vein. Secondly they wanted to provide effective and tangible advice and support to their clients. Thirdly they wanted to educate and make wines an important part of the culinary culture and experience.
They wanted a solution that helps them to excel in the below four important aspects:
In-store digital advise for selecting the right wines to occasions and dishes
Assisting the customer in finding the selected wines on the shelves
Creation of seamless in-store digital experience with actionable support
Increase cart value and consumption of wine without personal sales assistance
The Solution – Creating in-store digital experience
The concept answers all the challenges the client faced, the phases of the customer journey that drive to buying decisions
Implementation of SCREEENR Digital Interaction Platform as the core of the digital experience
Implementation of digital touch screen(s)
Implementing Electronic Price Labels with leds
Integrating product data (prices, names, countries, matching dishes etc.)
Optimization and maintenance of the system based on sales data
Low maintenance costs ensured by direct data feed from the existing systems

The in-store digital experience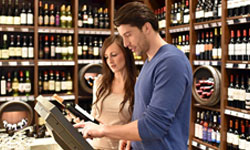 1.
Customers navigate through the screen comparing, matching, selecting wines and related goods
ARE YOU READY TO BRIDGE THE GAP?
98% increase in the consumption of exclusive wines
32% less time spent on searching for wines on the selves
16% less time spent on waiting for the shop advisors