Retail
Make digital interactions where and when it matters the most and transform them into a bonding force for engaged customers. Digital signage for retail makes you stand-out and more profitable.

Digital signage for retail
The retail landscape is disturbed by media noise, for brands the main target is to attract visitors and transform them to buyers. According to recent studies 90% of the information that the human brain processes is visual — and marketing technology such as retail digital signage boosts customer engagement, elevate sales and increase brand attractiveness.
Customer experience needs to be triggered by interactive digital communication through digital signage for retail. Power up your digital interactions with digital signage platforms to harvest the most out of digital transformation.
The retailtech industry is changing how buyers behave and get engaged. Brands are pushed to monetize on using all digital communication channels and implement a comprehensive brand strategy aligned everywhere real-time.
Retail Interactions
Bring the online experience offline
1. Adjust your messages real-time and with engaging visualization to monetize on every interaction
2. Attract new visitors with awesome interactive content and eye-catching media usage
3. Personalize your digital signage interactions in retail industry with advanced technologies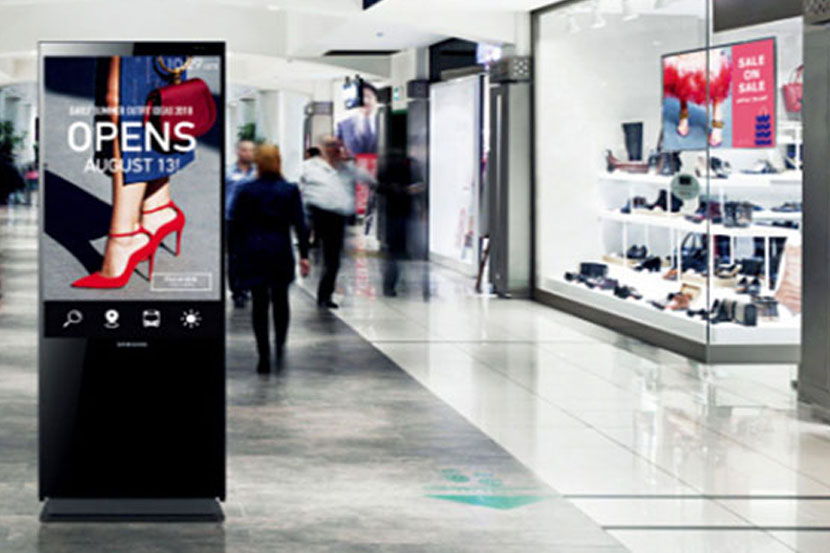 Attract
Make your premises stand-out with outstanding digital visitor experience
Increase implusive sales and traffic by using eye- catching, dynamic, visual content
INFLUENCE
Push your special offers real-time to interact at every stage
Capture more views of your targeted messages
Experience
Boost customer experience with extraordinary visuals
Allow your visitors to interact with your brand
Inform your visitors real-time
Bring the online experience offline
Integrate
Control in-store digital marketing centrally within multi-channel campaigns
Open new ways of digital communication
Save costs
Inform your customers to make your salespeople focus on closing deals
Forget costly and time-consuming printed marketing materials
Save the nature