We make it possible to master your digital interactions
We unlock your digital communication potential making it possible to interact at all level customized for your needs.
And we go beyond.
We empower you to master personalized interactions through data-driven insights transforming them into a bonding force for well-informed and engaged users.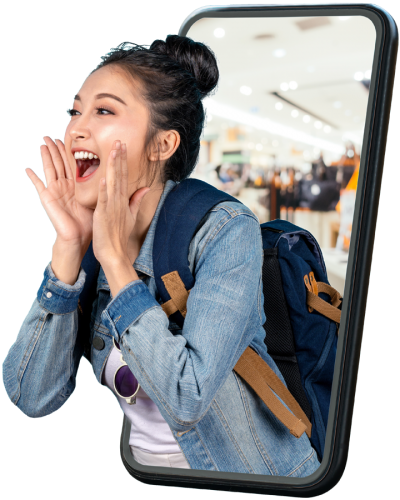 AISS Technologies started in 2011 with a vision to transform offline user interactions into a full-blended digital experience. We wanted to empower businesses to achieve digital engagement in their customers, employees, visitors and users paired with incomparable user insights.
One of the cornerstones was the full-blended integration of our hardware and software technology into a digital signage platform in 2021 under the SCREEENER brand. By now our clients and partners have the freedom to boost seamless, engaging digital experience and transform it into the driving force of their brand and business.
The vision became reality and by now we made it possible for our partners worldwide to master their personalized digital interactions through our digital signage platform, sensor technology and customized innovative solutions.
There are several factors which you need to focus on, when you choose to engage or inform your audience. The three key principles we, at AISS Technologies set out when we envisioned to make the mastery of digital interactions possible:
Reliability
The most important aspect of displaying digital content – when speaking about user experience – is the reliable playback. That is why we designed our media players and optimization hubs to work together seamlessly to provide the best experience your viewer deserves.
Drive and Control
You need to drive the attention of your customers, employees, visitors and users; manage the content you want to share centrally. Our digital interaction platform gives the control in your hands with unlimited possibilities. Manage your content in time and place on all screens independently.
Personalized Interactions
For us digital signage goes hand-in-hand with personalized interactions which allow end users to interact with digital content via touchscreens, sensors or QR codes. It gives the essence of digital interactions. Bringing the online experience offline.
Faces behind your digital interactions
At AISS Technologies , we are a team of innovators who thrive to make personalized digital interactions possible through digital signage and innovative sensor technologies. Our diverse team of visionaries, technologists, business development and marketing professionals and development teams loves challenges from all industries tackling projects of any size, scope or complexity. We make the mastery of personalized interactions possible at all stages.