Event rental
Get noticed
Leave your competition behind by renting eye-catching digital equipment on any of your events or on exhibitions. Benefit from digital technology and increase customer experience in a quick, cost effective way.

DIGITAL SIGNAGE EVENT RENTAL
INCREASE YOUR VISITORS' EXPERIENCE
Stand out visually
With eye-catching and interactive content
Influence
With targeted messages and relevant information
Control interaction
By easily updating your messages from a central interface
Save costs
By capitalizing on existing digital content and forget reprinting
Benefit from the advantages of digital technology
Stand out from others exhibitors
Catch more attention
Implement on-site digital solution to transfer information
Increase sales prospects
Implement automatization and free sales task force to focus in closing deals
Increase your stand size with new virtual space of information and colour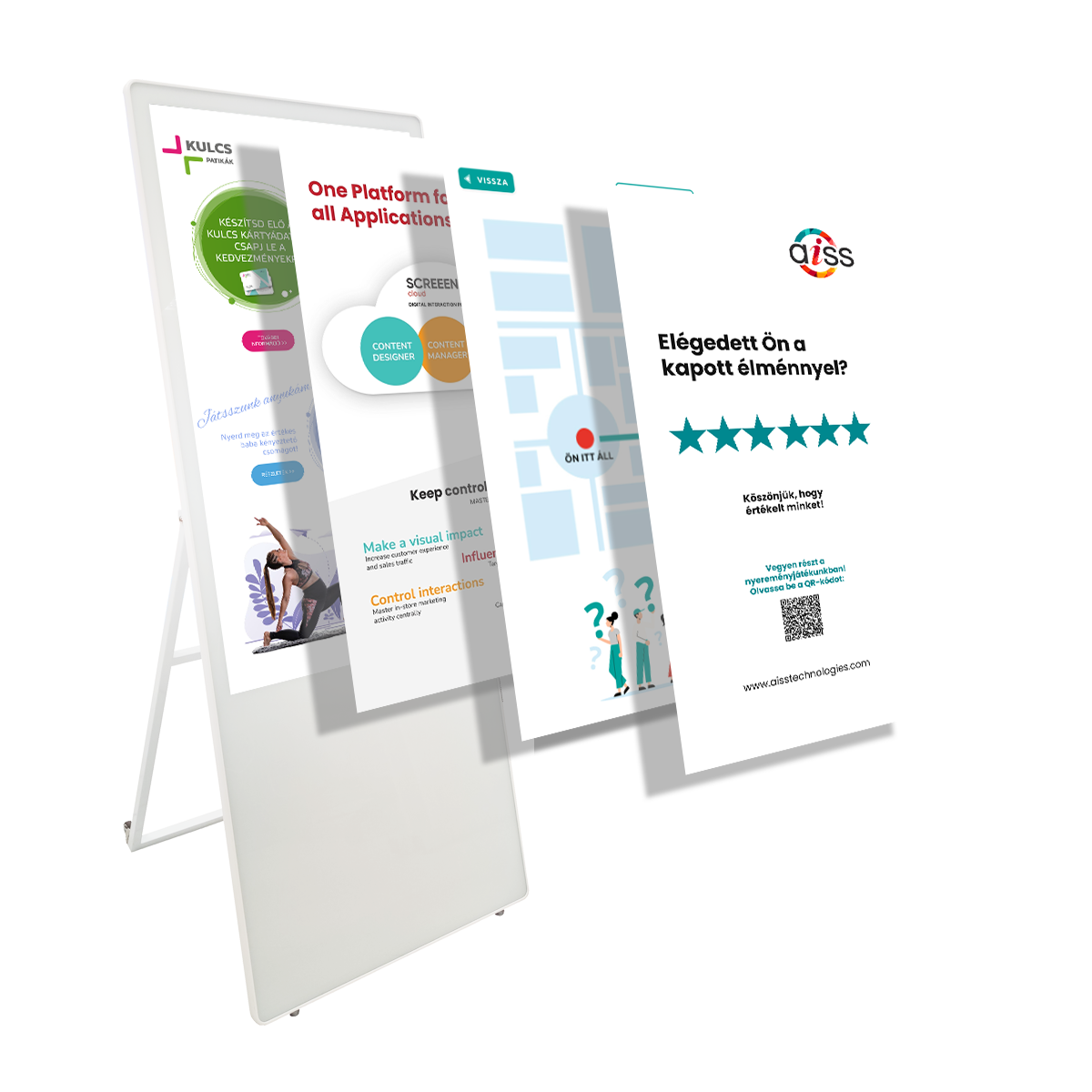 Catch this unique possibility and rent a digital platform
Content and components personalized to your needs*
Content development advice*
* Prices are quoted based on full review of customer needs
Great event in a few steps
Contact us with brief description of what you need, and what your goals are
Send us the digital content you would like to display: pictures, videos, banners, website, etc)
We will assemble, program and upload all digital content into the cloud. A demo is presented
Once accepted, all content will be download onto the digital displays, where it be accessed on- and offline
The display is delivered to the destination, turn it on (connect to the internet if needed)
You are set to go! Enjoy the benefits of digital technology
Do not hesitate, get in touch with us!