THE MASTERY OF DIGITAL INTERACTIONS MADE POSSIBLE
We help you make digital interactions where and when it matters the most and transform them into a bonding force for well-informed and engaged users at all level.
The Platform
Solutions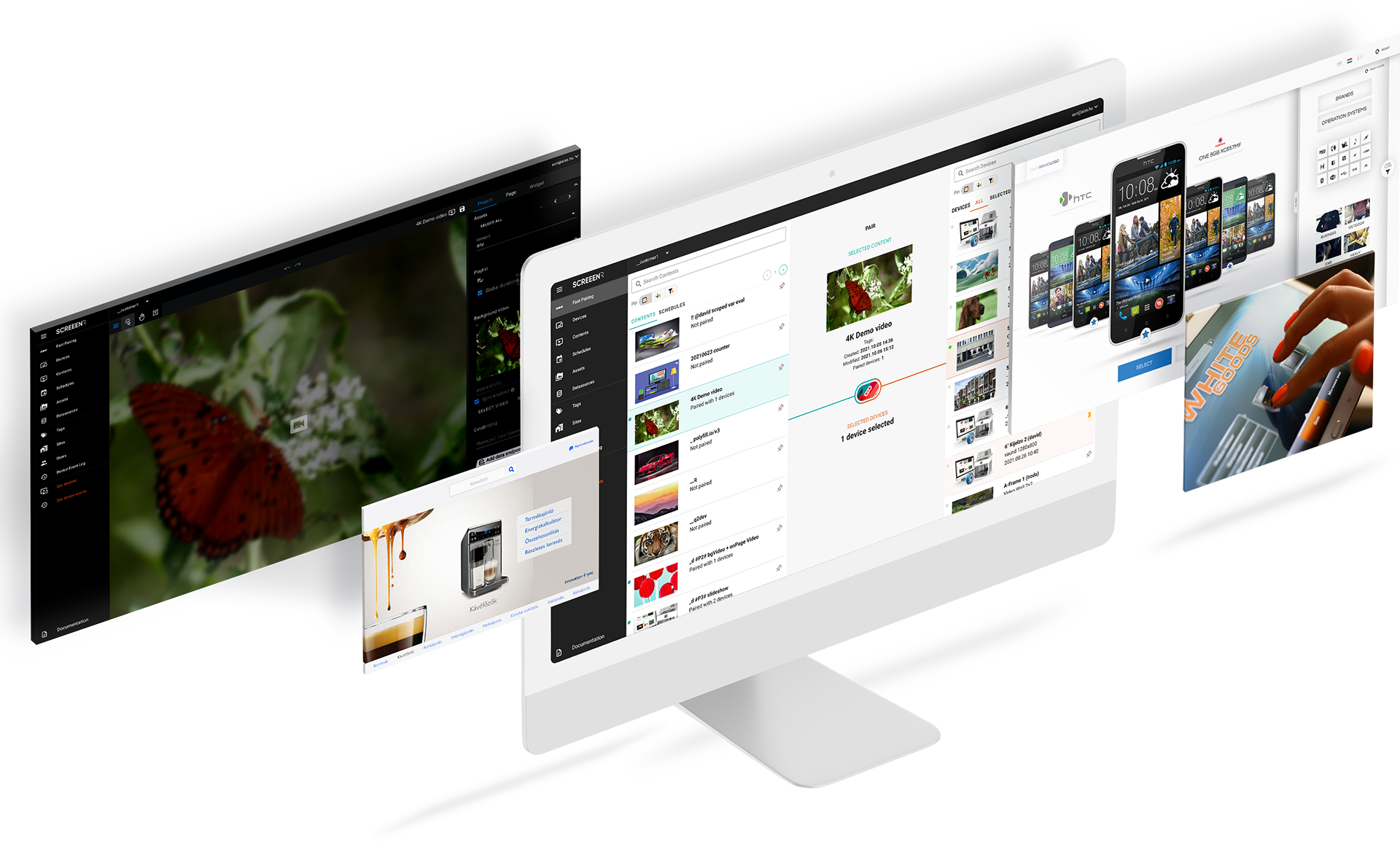 Create the best
digital experience
There are several factors which you need to focus on, when you choose to engage or inform your audience. The three key principles we, at AISS Technologies set out when we envisioned to make the mastery of digital interactions possible:
Reliability
The most important aspect of displaying digital content – when speaking about user experience – is the reliable playback. That is why we designed our media players and optimization hubs to work together seamlessly to provide the best experience your viewer deserves.
Drive and Control
You need to drive the attention of your customers, employees, visitors and users; manage the content you want to share centrally. Our digital interaction platform gives the control in your hands with unlimited possibilities. Manage your content in time and place on all screens independently and simultaneously.
Personalized Interactions
For us digital signage goes hand-in-hand with personalized interactions which allow end users to interact with digital content via touchscreens, sensors or QR codes. It gives the essence of digital interactions. Bringing the online experience offline.
Enjoy to benefits of your digital interactions
Flexible and scalable
Real-time change of content or data
Remote management and control of unlimited screens
Adding new premises, screens or applications with ease
Integrateable
Easy data integration from various systems
Integration with existing systems
Accessible with current hardware setup
Reliable
Hardware is designed for the platform
24/7 stable and superior playback
Remote support possibility
Instant change management
Auto-updates
Secure
High-level authentication
Central user management
User access restrictions
Simple
User-friendly content management

Simple hardware operation from the cloud

No need for software installation and long trainings
Attract
Make your premises stand-out with outstanding digital visitor experience
Increase impulsive sales and traffic by using eye- catching, dynamic, visual content
Influence
Push your special offers real-time to interact at every stage
Capture more views of your targeted messages
Experience
Boost customer experience with extraordinary visuals
Allow your visitors to interact with your brand
Inform your visitors real-time
Bring the online experience offline
Integrate
Control in-store digital marketing centrally within multi-channel campaigns
Open new ways of digital communication
Save costs
Inform your customers to make your salespeople focus on closing deals
Forget costly and time-consuming printed marketing materials
Save the nature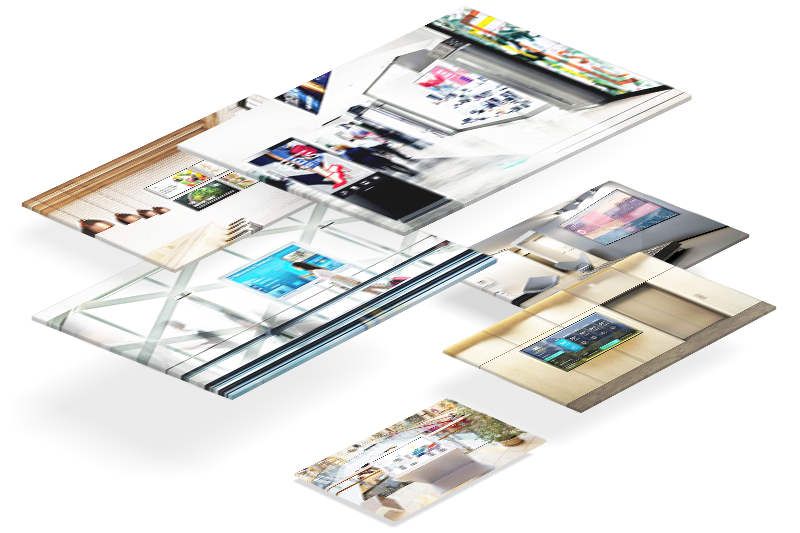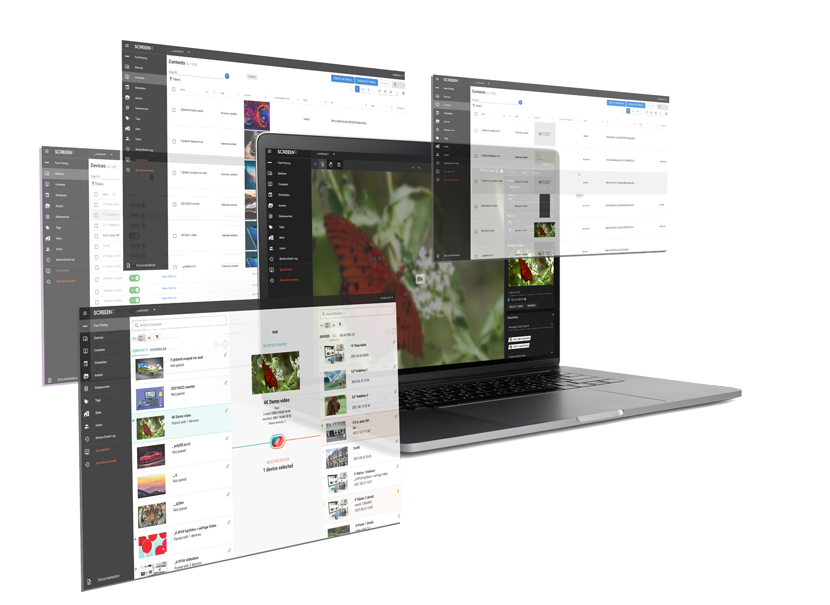 Our Digital Interaction Platform
Freedom to create, manage and run your digital content
Our platform allows you to share a large variety of digital content, to manage everything centrally in the cloud, enabling you to create real, personalized interactions through smart technology.
Interactions
Interact on all level
The latest insights, ideas, and news from the world of digital signage. Explore up-to-date content on the trends shaping the future of digital interactions throughout the entire customer journey in many industries.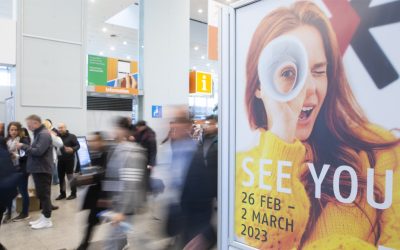 Meet us on EuroShop in Düsseldorf! 26 FEBRUARY - 2 MARCHHALL 5 - C27Düsseldorf, GermanyEuroShop 2023: PRIME TIME for your business GET MOVED BY EUROSHOP 2023 Experience the 8 dimensions to move you forward. OFF TO NEW DIGITAL SHORES! - As goes retail, so goes...
read more