Products
DIGITAL INTERACTION PLATFORM
Master your digital interactions with SCREEENR digital signage platform. Enjoy the freedom to deliver real-time, on-premise audio-visual content to any screen boosting digital experience and consumption.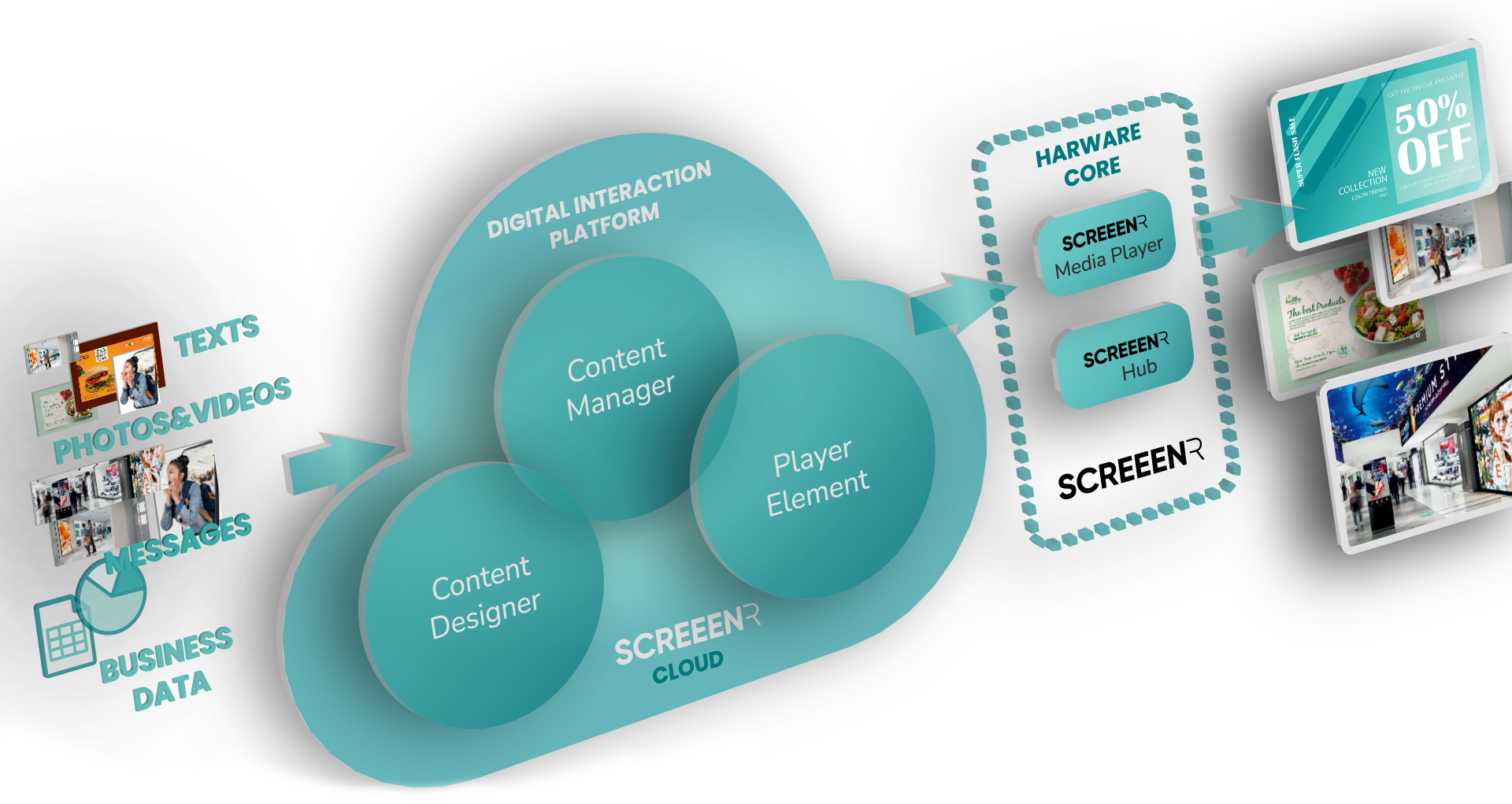 SCREEENR
Digital Interaction Platform
Our digital signage platform has been designed to empower you to show a large variety of digital content, consistently and with minimal playback interruption. It allows you to manage everything centrally in the cloud, no matter where your screens are located, using content that goes beyond just videos or images, enabling you to create real, personalized interactions through smart technology.
We engineered every element to work seamlessly together. The cloud-based software and the high-performance hardware are the best components for your digital interactions.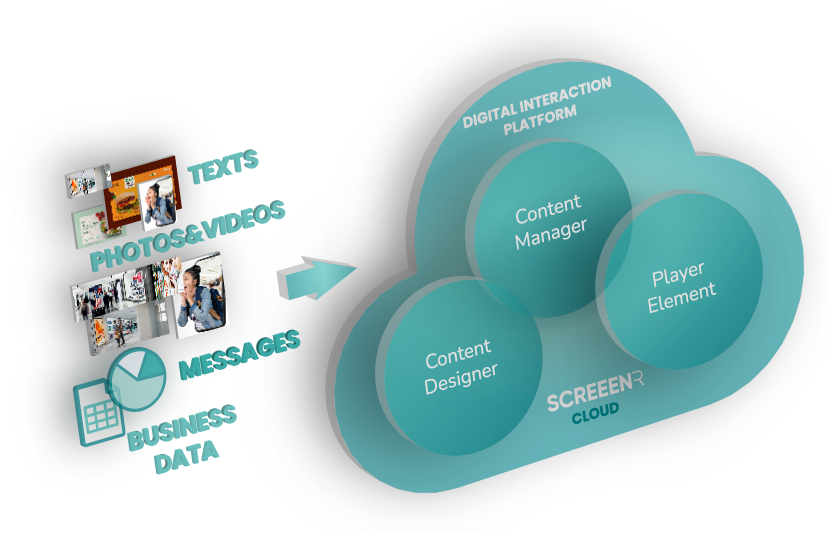 SCREEENR CLOUD
Digital signage platform without limitation
Create digital signage content with brand-consistency, interactivity and optimized for any digital display.
Control playlists to deliver the right content to the right place at the right time, elevating your digital interaction network.
Support your playback with outstanding technology and superior performance.
HARDWARE CORE
Compatibility for superior performance
Our digital signage hardware solutions has been designed to work together with the SCREEENR CLOUD to deliver the most engaging interactive experience.
They are engineered and tested for:
Performance
Reliability
Stability