SCREEENFORMER
Product information on the screens
Put product information directly on the screens! Assist and engage your customers right at the point-of-sale helping them to make grounded buying decisions.

SHOW PRODUCT INFORMATION ON THE SCREENS
Assist your buyers on-the-spot
Consumers want to get and process information quickly, they want to compare and select the best electronic appliance that fiits their pre defined needs. Putting product information on the screens will answer the needs of modern buyers at the place where they need it the most.
On the other hand electronic appliance stores need a system that effectively manages their own requirements at the same time. Such as providing information quickly without much time consumption, top-notche customer assistance, in-store digital experience, immediate price changes with process automation and paperless communication.
Our digital signage application – SCREEENFORMER – can manage all the above needs through SCREEENR the digital interactions platform.
Assist buyers on-the-spot
Show product information on the screens
Customers want to learn information quick at the point of sale.
INFORM BUYERS WITHOUT DELAY
Show product features on each product, group them in any layout, play a common video on more screens.
BUILD A CONSISTENT BRAND IMAGE
Use a design and layout that fits your corporate identity guidelines providing omnichannel experience.
INTERACT WITH YOUR CUSTOMERS
Allow customers to take the drive and select what they really want to see on each screen separately while keeping individual feature list on the screens.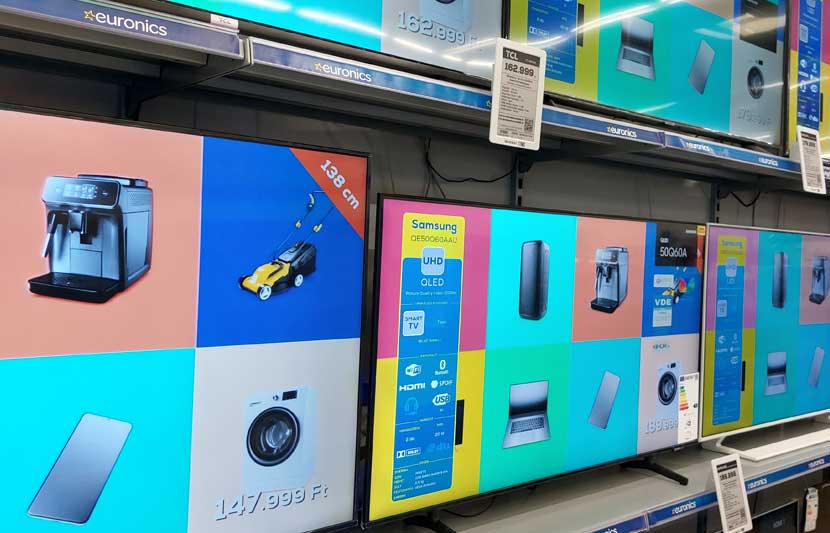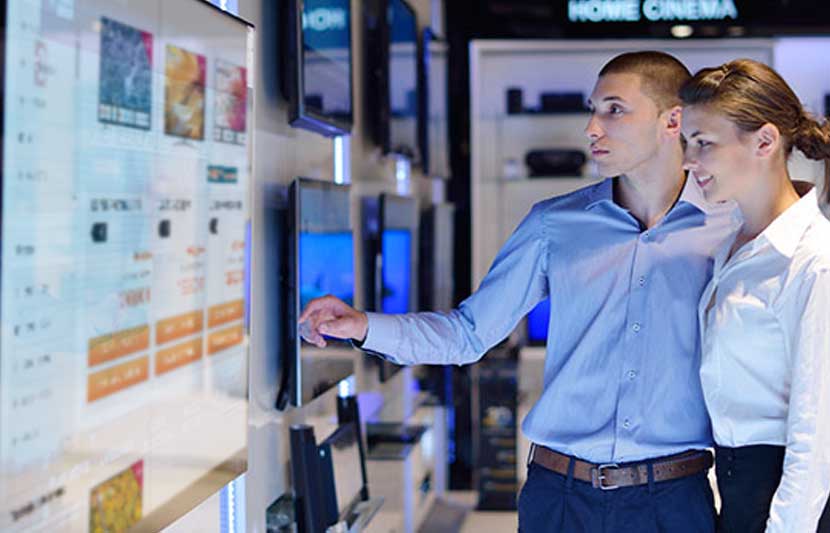 Business benefits you ever dreamt of
Hit results by increasing sales and decreasing costs
Take costly and time consuming processes off your shoulders with automation.
RUN CAMPAIGNS CENTRALLY
React real-time on the changes and get the most value of digital in-store communication.
BUILD ON DATA AND AUTOMATE
Automate your device data refresh with powerful data binding options and intelligent monitoring.
GO PAPERLESS IN-STORE
Forget costly and time-consuming printing, stay on the green side,
WANT TO SEE THE SCREEENFORMER IN PRACTICE?
Read how it helped an electronic appliance store chain to boost sales and save costs!