SCREEENSENSR
Sensor driven screens for driving attention, automation and in-store customer experience. Let your displays work for you!

TURN SENSOR DRIVEN SCREENS TO REVENUE GENERATORS
Companies facing many challenges nowadays such as revenue targets, employment and safety regulations. Answering these obstacles is not straight-forward, but in-store automated communication can tackle much of them. If retailers put effort in automated sensor driven screens and realize how much those can support them in their digitalization process, they will get ahead of their competitors.
Any store type can master all in-store digital interactions from one single platform the SCREEENR digital signage cloud solution.
SCREEENSENSR will drive the displays and helps automated in-store communication with customers, be it a safety, an impulse buying or any important message that should be broadcasted when the sensor or cam sends the signal.
Sensor driven screens
Drive instant attention to in-store displays
Change content on your screens to drive customers attention instantly to your promotions by driving your screens with the help of sensor and cam technology. Indulge impulse shopping!
DRIVE INSTANT ATTENTION
Make your customers get excited about your in-store promotions.
BOOST YOUR ADDITIONAL REVENUES
Make your customers buy additional discounted products.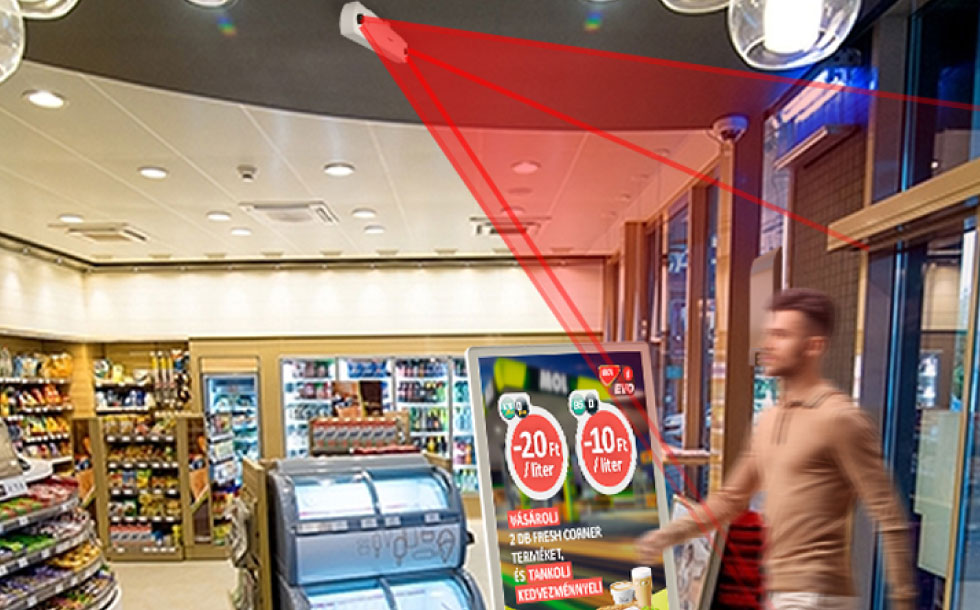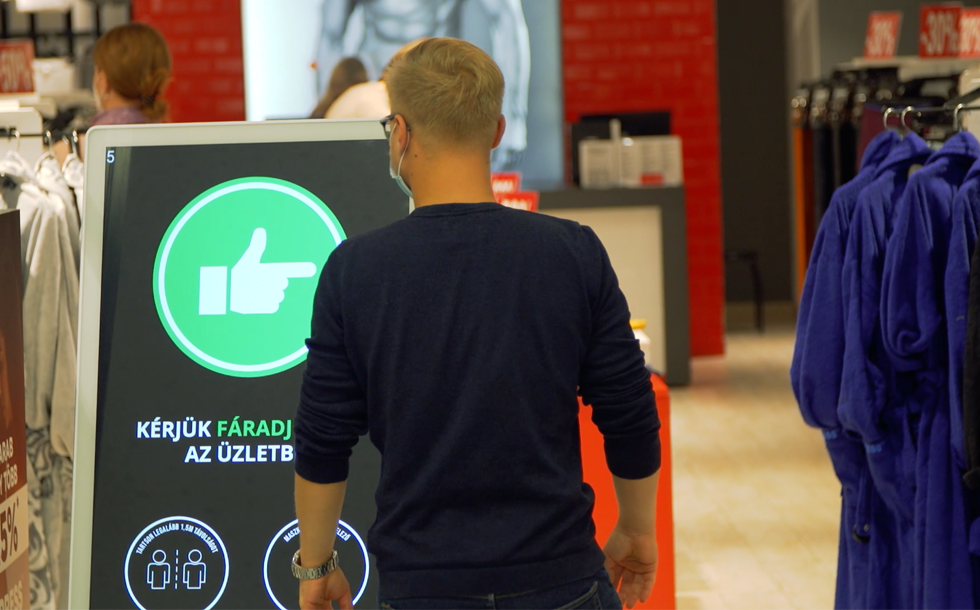 Protect your visitors, customers and employees
Automate content change through sensor technology
Inform people real-time about any safety issues.
INCREASE IN-STORE SAFETY
Inform visitors at once on your screens what are the new instructions.
SHORTEN REACTION TIME
Getting instructions and information through screens will make people calm.
WANT TO USE SENSOR DRIVEN SCREENS?
Get in touch with us to learn all possibilities for display automation!